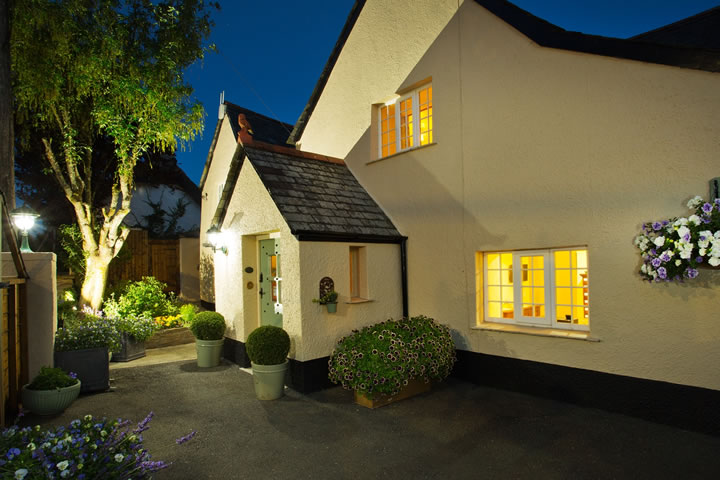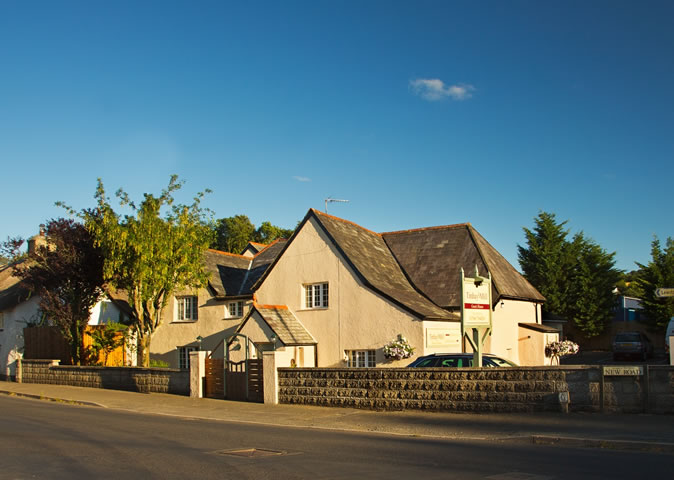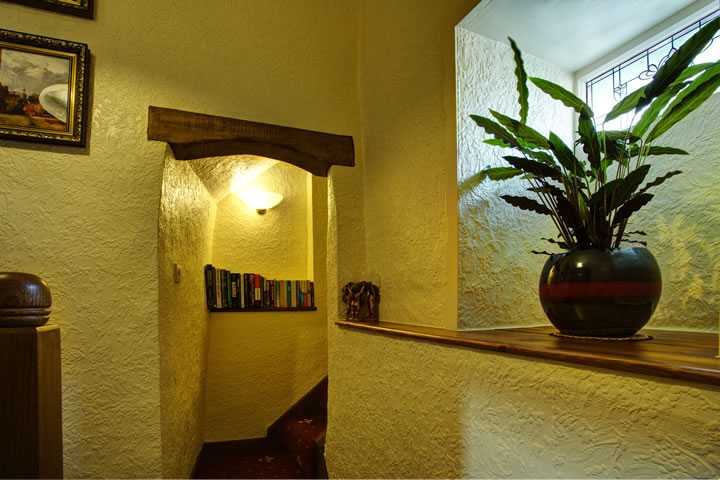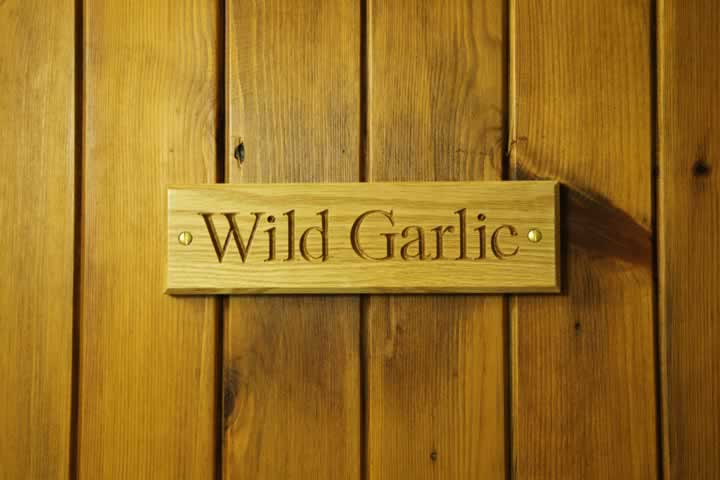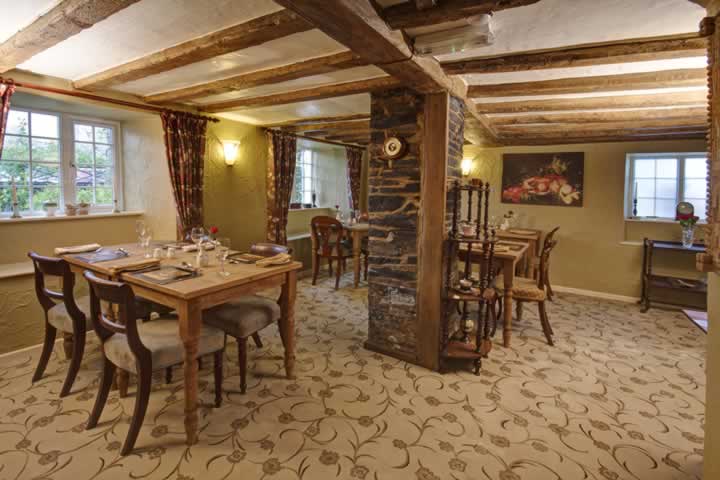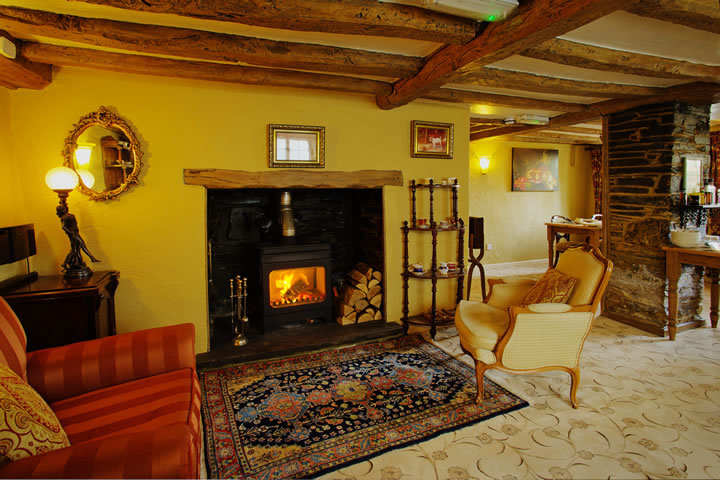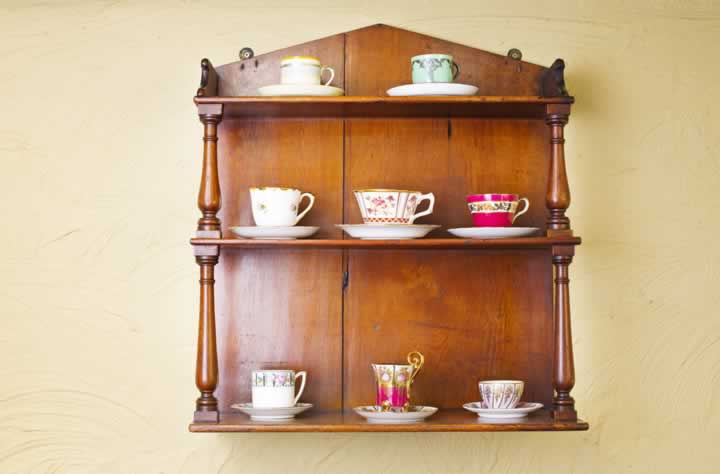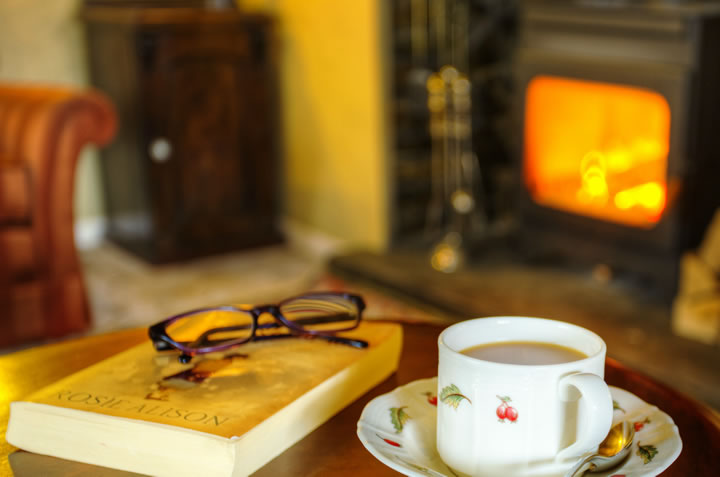 Tinhay Mill Guest House
The Cottage
Tinhay Mill is a 16th Century dwelling, formerly two mill cottages. Made from cob, a natural building material consisting of sand, clay and some kind of fibrous material such as straw, it would have originally been thatched. The ceilings are made from oak beams and a large chimney runs centrally up through the heart of the house which is still in service today to heat the guest's breakfast room. The thick walls provide a welcome coolness in the summer months and lock in the heat during the winter. With its quiet village location and near to the A30, this character guest house really is the ideal retreat from which to explore Devon and Cornwall any time of year.
Breakfast
Guests enjoy their breakfast in our quaint breakfast room named "Wild Garlic". Sit comfortably on Victorian carved wooden chairs surrounded by antiques and oddities in this period styled room heated by the cosy log burner. Attentive service is always guaranteed by your host Suzanne, who will always make you feel comfortable and welcome.
Relax
After a long day exploring all that Devon and Cornwall has to offer why not unwind by the fireside or on the sun patio, depending on the time of the year.